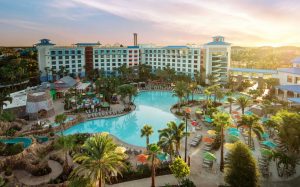 The Compliance and Healthcare Innovation Conference will be held at the amazing Loews Sapphire Falls Resort, 6601 Adventure Way, Orlando, FL, from April 11 – April 13, 2019.
To reserve a room under our discounted group rate, call 1-888-430-4999 and tell them you're apart of the EPIConferences Healthcare and Innovation Conference! But hurry, there are limited spaces available!
To read more about The Loews Sapphire Falls Resort, click here.